SPRAY
DEODORANT
ROSE
ACTION EXTERNE VERDAN
For Women
Swiss made
We have chosen our most precious active ingredient, Kalunite™ Pearl, to offer your skin a real moment of softness and freshness that lasts up to 24 hours.
Women need to travel with their deodorant in their handbag without any shame…
Our new deodorant XTRN is presented with ROSE fragrance. It leaves your skin soft and clean, does not stain skin or fabrics, while offering you a true skin care experience.
Advantages :
Rose fragrance
24h protection
For sensitive skin
Ideal for the handbag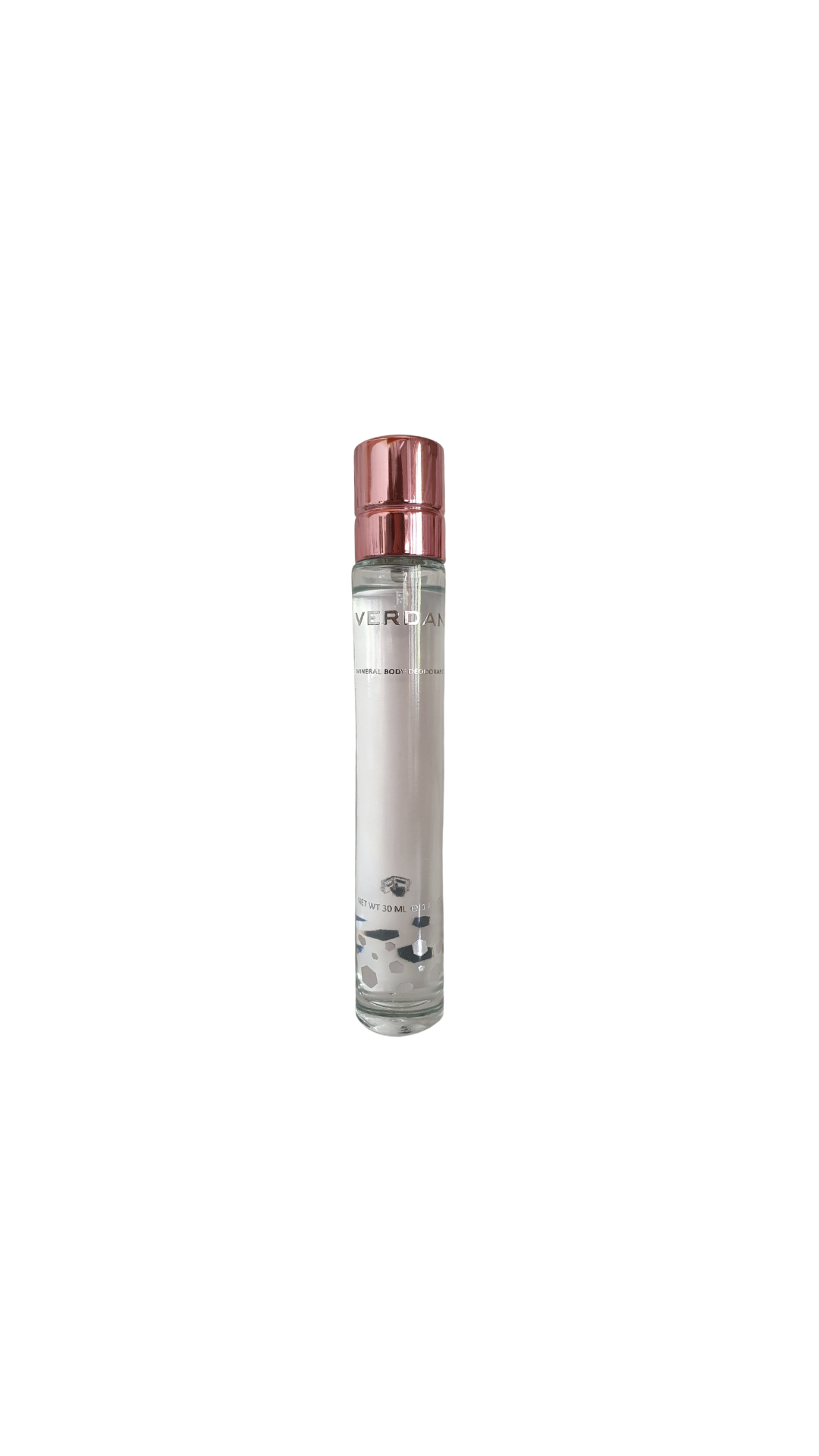 Verdan
Switzerland

Sàrl

Neuenburgstr. 54
CH-3236 Gampelen / Switzerland

Copyright 2021