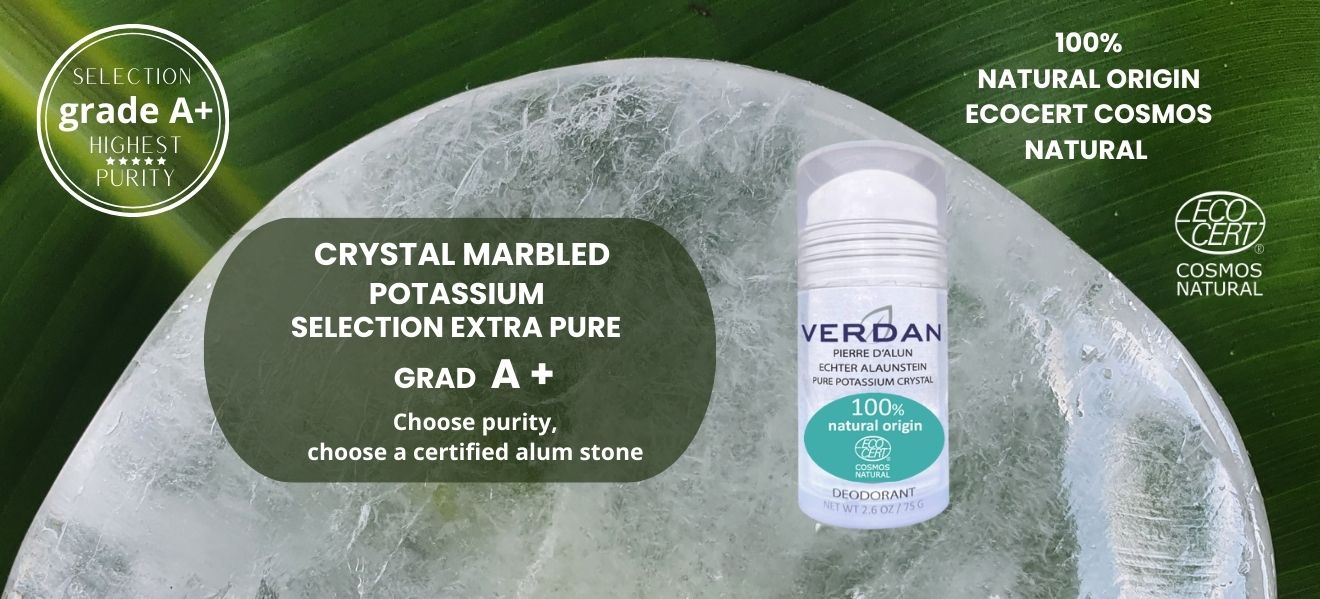 PURE POTASSIUM ALUM STONE MARBLED
KALUNITE™
Since 1980, VERDAN has specialized in potassium alum stone marbled, a mineral that has been used in cosmetics since ancient times. It is also found in the Egyptians' representations of Papyrus. Since the Middle Ages, it has been used in various fields such as the textile industry by dyers to fix colors, leather tanning, and printing. In cosmetics, alum stone has many uses. Thanks to its astringent and bactericidal properties, alum stone has now become the natural and effective solution for conventional deodorants.
VERDAN is the world's leading supplier of 100% natural potassium alum stone (Kalunite™) with natural certification.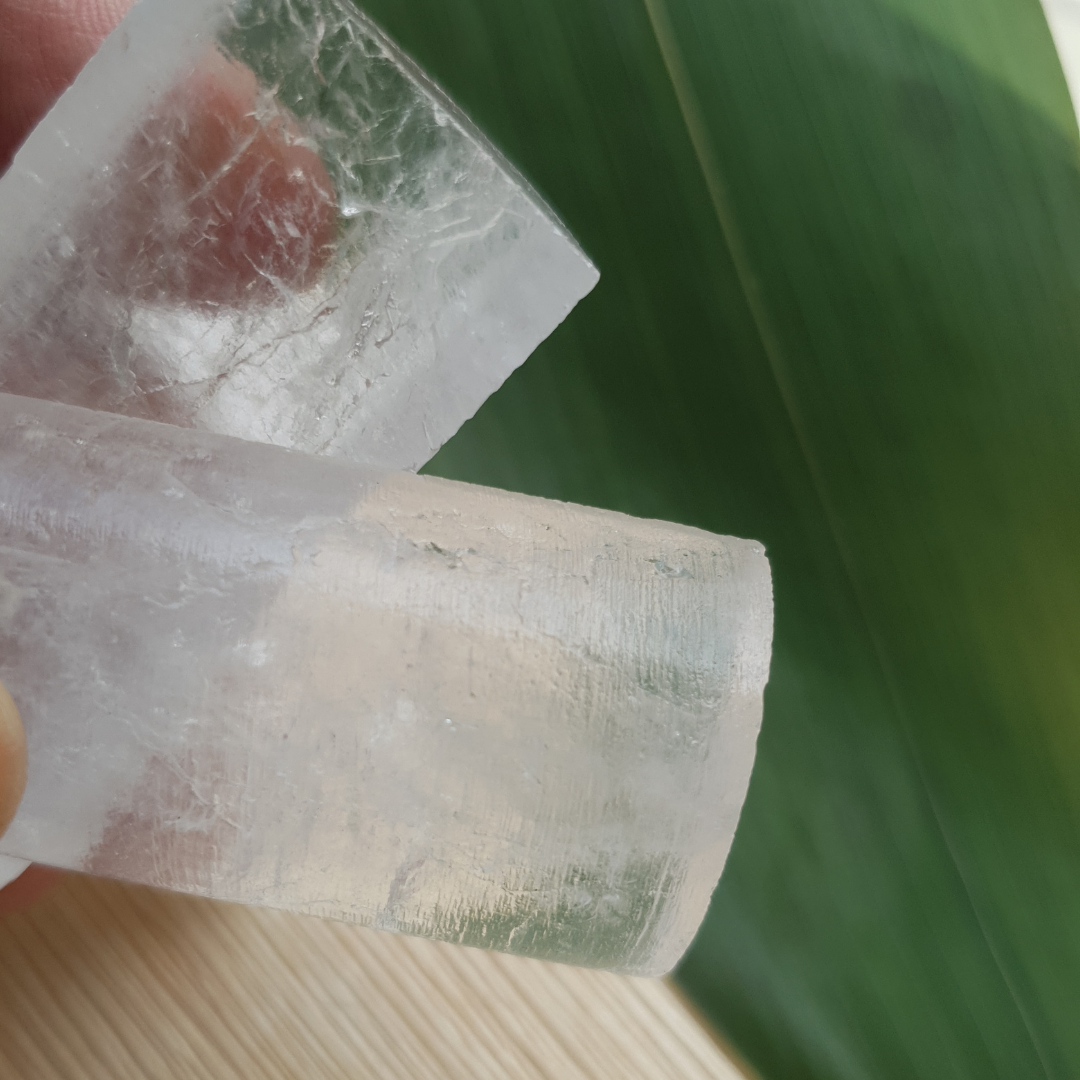 Our alum stone is a mineral active ingredient Approved of natural origin by Ecocert Cosmos Natural since 2008.
It is recognized worldwide as the purest for its magnificent properties astringents, bactericides, hemostats and air fresheners.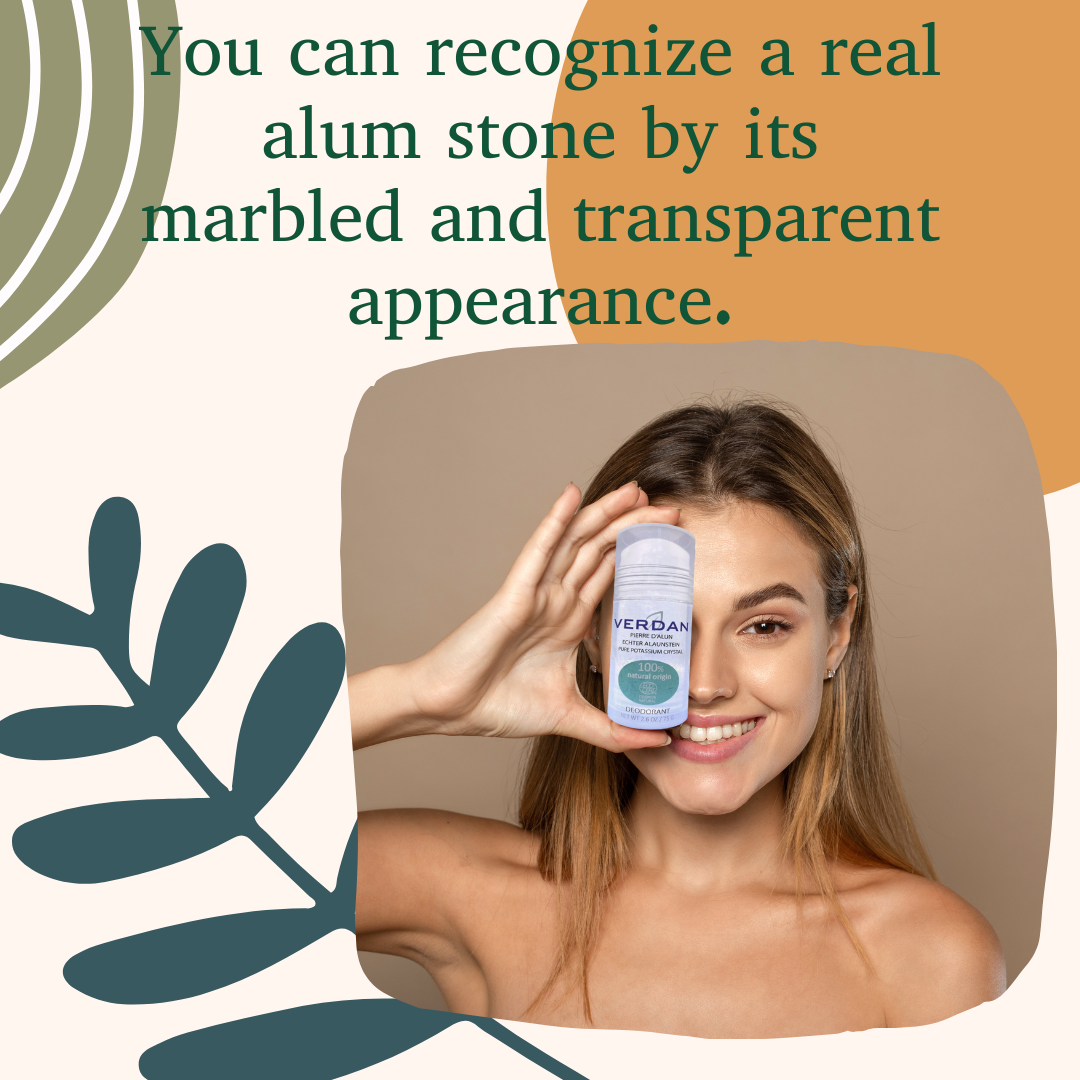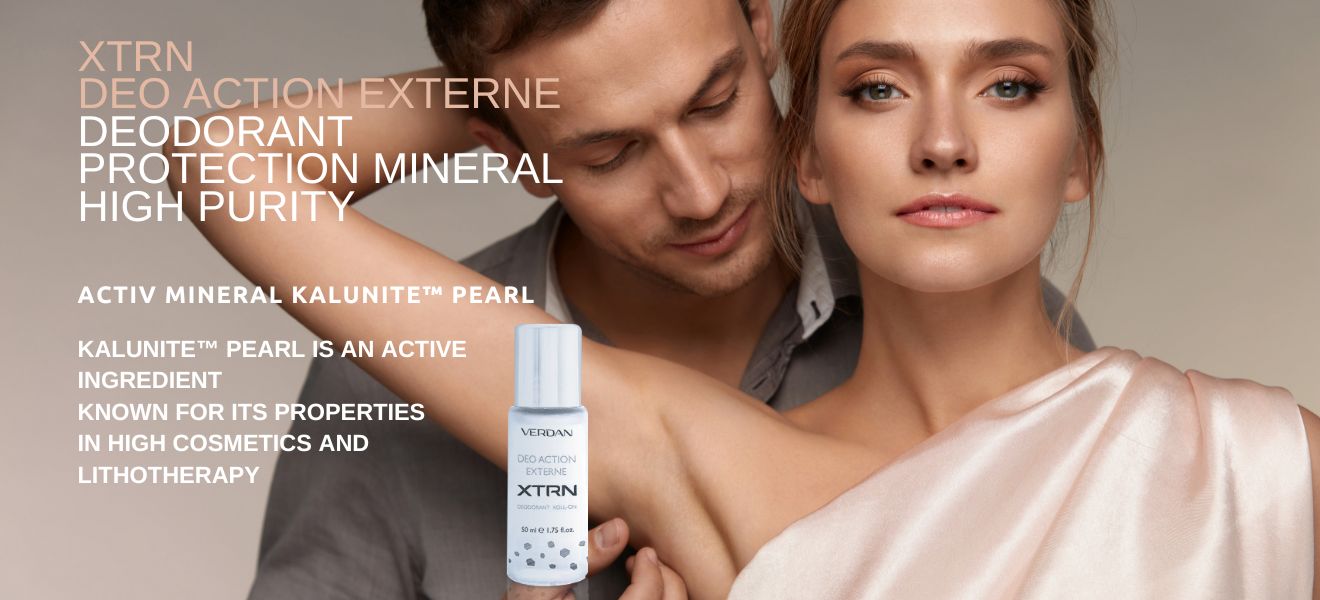 Our deodorant excites many people! The Verdan brand has existed for 40 years and we have always had delighted customers. Discover here some comments from users of Verdan deodorants. And if you want, also write us a comment about your experience with the deodorant. We thank you!
Stephanie
Excellent products, me who is very demanding for deodorants it is the first time that a deodorant gives me complete satisfaction in addition it is 100% natural.
Thank you very much for this quality and for the price which is not expensive at all.
Luc
The alum stone changed my life radically, being a professional barber and feeling strong enough, I changed my T-shirt twice a day.
Today I feel like I'm going everywhere and I advise all my clients to try your products also for small cuts due to shaving.
Jessica
Practicing sports daily (running, mountain biking, ski mountaineering) I need an effective deodorant that takes care of my skin and prevents bad odors during my activities.
I am very much into nature, which is why it is also important for me to use an environmentally friendly product. I have been using Verdan Deo alum stone sprays for over a year and I love them. I recommend it to all my sports friends.

Verdan
Switzerland

Sàrl

Neuenburgstr. 54
CH-3236 Gampelen / Switzerland

Copyright 2021