MINI SPRAY
DEODORANT
ACTION EXTERNE VERDAN
For Women
Swiss made
The miniature version of our mineral deodorant spray goes with you everywhere, like a precious ally, for a fresh touch-up in any occasion.
Formulated from Kalunite™ Pearl (monocrystalline potassium alum), our most precious active ingredients, this deodorant concentrates all the powers of alum crystal in its small bottle. Its deodorant effectiveness, made from 99% natural ingredients, lasts up to 24 hours, contains no perfume and leaves no traces on your skin or clothing. Why deprive yourself of it?
Its charm asset? Its practical small size, which does not neglect its couture look: a brilliant idea for a precious fresh moment.
Advantages :
24h protection 
For sensitive skin
Fragrance free
Only 3 ingredients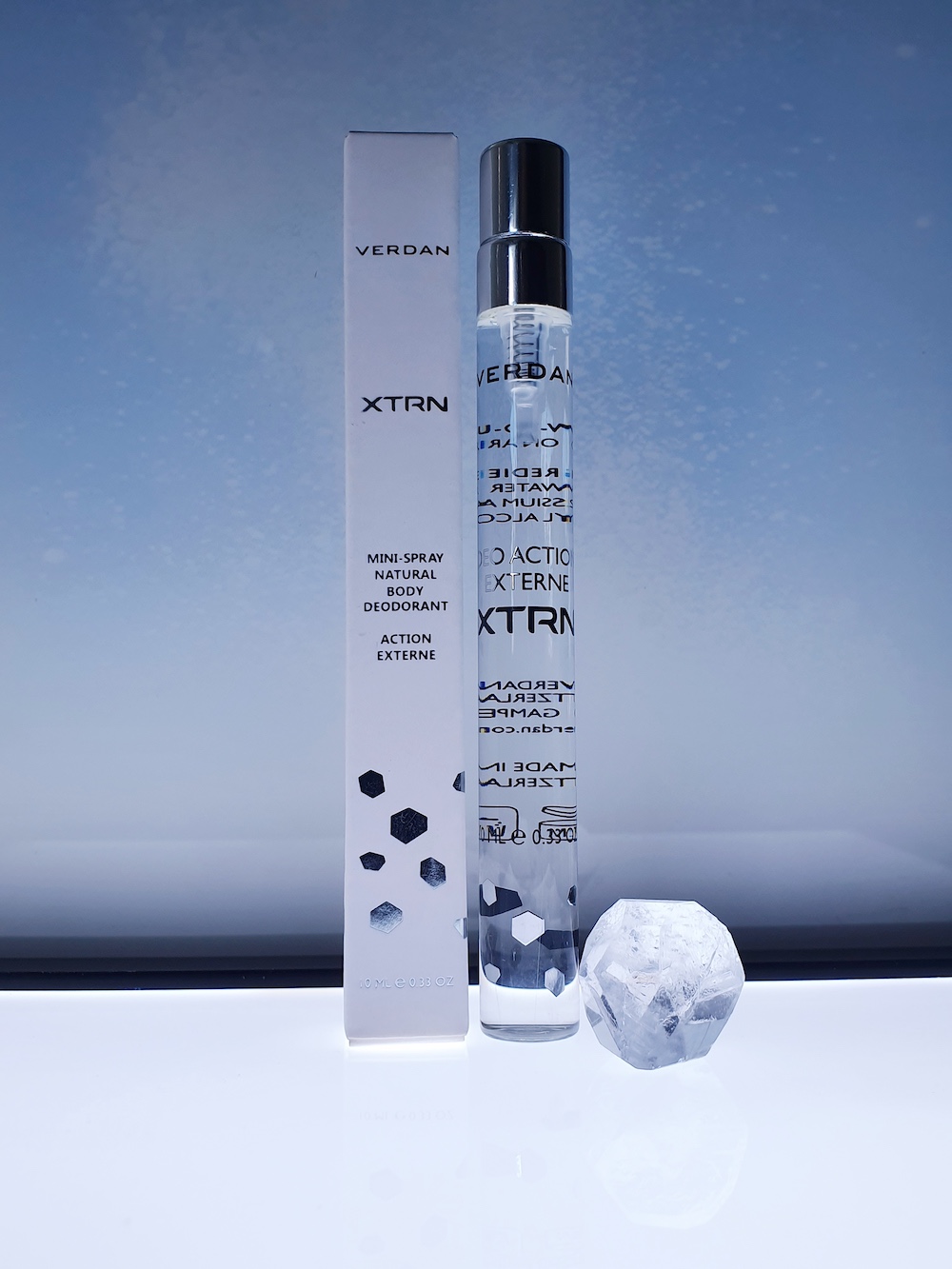 Verdan
Switzerland

Sàrl

Neuenburgstr. 54
CH-3236 Gampelen / Switzerland

Copyright 2021